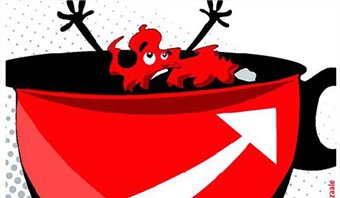 Curva de Phillips: desindustrialización y ralentización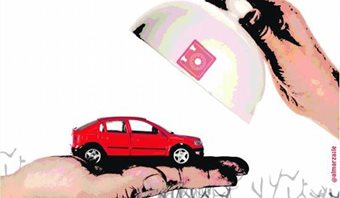 Aportes de la actividad aseguradora
After 14 years of HugoChávez's self-styled 'social revolution', his death this March has left Venezuela's business executives and accountants looking to a new president to jump-start the country's stumbling economy. Venezuela's consumer prices have soared and scarcities of basic consumer goods reached record highs in May, as Nicolás Maduro was narrowly elected to replace his strongman predecessor.
 'We're hoping for change,' says economist Moises Bittan, president of the economic and finance commission of Fedecamaras, Venezuela's leading business group. 'One possible solution would be to address the currency issue,' he adds. By this he is referring to the fact that for almost a decade, Venezuela, which now has the world's largest proven oil reserves, has been saddled with strict currency controls that analysts criticise as onerous, sapping inventories and generating one of the world's highest inflation rates.
Venezuela's annual inflation was reported to have climbed to 29.4% in April. And while double-digit inflation is nothing new to this member of the Organisation of the Petroleum Exporting Countries (OPEC), the scarcity index of the Banco Central de Venezuela, collated by checking markets across the country for commonly purchased goods that are not available, also registered a record 21.3%. Following former president Chávez's fourth presidential election victory last October, shortages of staples such as sugar, coffee, milk, meat and cornflour have reached new highs.
Price controls The Chávez administration, now essentially being continued by his deputy, Maduro, had a long track record of setting price controls to curb inflation. And it has accused businesses of deliberately limiting production or storing inventory as 'hoarders and speculators' set on destabilising the country. Industry observers, however, claim a drought of hard currency (notably the US dollar) caused by the controls has brought on the country's economic woes. 'Currency controls are a problem in any country,' a representative from UK-based accounting, audit and tax advising network RSM International tells Accounting and Business. 'But the issue [in Venezuela] is that there is next to no possibility for businesses to acquire foreign currency.' Foreign exchange is essential to the Venezuelan economy, as about 70% of the goods consumed in the country are imported or assembled from raw materials shipped in from abroad, according to the Caracas-based trade chamber Consecomercio.
And a measure of their importance is that during the election campaign and in previous months, the government eased up, US dollars were made available and the supply of foreign goods surged to record levels. This was seen by many observers as an effort to sway the electorate towards Chávez's ruling United Socialist Party of Venezuela. But after an estimated US$54bn was spent on imports in 2012, and with Maduro apparently firmly in power, government-issued greenbacks have suddenly become scarce. 'The fact that the official exchange rate is 6.30 [to the US$1] and the parallel rate is 25 to 26 bolívars [the local currency] reflects that we are working in a completely distorted economy,' says Jorge Gómez, secretary of studies and research at the Federation of Public Accountants of Venezuela. changing guard With calls for change and its currency issue to be addressed coming from the business community, Venezuela is looking to the new Maduro presidency to boost the economy eft: Supporters of former Venezuelan president Hugo Chávez gather to pay their respects to the recently deceased leader Crowds celebrate incoming Venezuelan president Nicolás Maduro's victory in the balloting 
And the government's aversion to US dollars has been long-standing. It has restricted access to dollars since 2004 through the establishment of an official rate, with foreign currency provided to the public though government administered exchange markets. While a black market for foreign currency has long existed in the country, Venezuelans are hard pressed to find foreign currency through legal means – hence the unofficial rate is four times as expensive as the official one. Businesses are bearing the brunt of the dollar pinch, analysts say, with the greatest fallout being in the food sector. 'The major issue is that Venezuelan businesses are not reflecting reality because use of the black market is prohibited,' says Gómez. This tough love has been enacted via a 2005 'law against exchange control violations'.
This was an effort to crack down on brokerages that were skirting exchange controls through bond swaps, and barred all businesses from reporting black market dollars or the costs incurred while acquiring them to keep their companies afloat. A mere mention of black market rates is technically a custodial offence in Venezuela, and firms that choose to obtain greenbacks through alternative means are stuck between cooking the books or operating at a loss. Illegal means Gómez explains that, due to the scarcity of dollars in government markets, many businesses are forced to cover their currency needs through both legal and illegal remedies.
However, costs have spiralled upwards for producers since February when the Venezuelan government devalued its currency by 32% and eliminated its Transaction System for Foreign Currency  enominated Securities (SITME), an exchange system. While it was by no means perfect, SITME served as an 'escape valve' for importers, says Miguel Goncalves Freitas, director of Andrés Bello Catholic University's school of accounting and administration. The system provided a bond-swap mechanism that allowed authorised importers to pay for dollar denominated securities with bolívars, for resale against dollars. Those who could not obtain foreign currency at the official exchange rate could turn to SITME, which at its peak was moving as much as US$50m a day, according to Fedecamaras. But when the bolívar dropped from VEF4.30/US$1 to VEF 6.30/US$1 and the government shuttered SITME, many firms were left without options for obtaining dollars, which has hindered production, explains Freitas.
'No one wants to produce at a loss; this is true of any ideology you're working under.' In the wake of SITME, the Venezuelan authorities have established a Complementary System for Foreign Currency Administration (SICAD) for local businesses needing to cover their dollar needs. Companies bid for greenbacks on this new foreign exchange mechanism, with the opening offer at VEF6.30. 'the issue [in Venezuela] is that there is next to no possibility for businesses to acquire foreign currency' Supporters of opposition leader Henrique Capriles hit pots and pans while taking part in a demonstration asking for a recount in Venezuela's recent election costs have spiralled upwards for producers since February when the Venezuelan government devalued its currency by 32% While the Venezuelan government put up some US$200m in its first auction this March, it has not revealed the winning bid or when SICAD will convene again.
Critics say the currency auction fails to address business needs as it lacks transparency and prevents many small businesses from taking part – requiring auction-goers to have the equivalent of US$30,000 on hand, a sum that is out of range for the small players. For Freitas, the new forex system only exacerbates the problems of uncertainty, continuing around the same 'vicious cycle', as many companies are still clueless about when or where their currency is going to come from. 'The question everyone [businesses] is asking is, "what do we do?",' says a representative from RSM International. 'Cut production or go to he black market?' Small producers have more flexibility in covering the added costs of finding currency in their spreadsheets, but industry observers are quick to point out that big businesses and multinationals would rather close shop than risk fines or possible prison time.
Facing double-digit inflation and after five devaluations in the last decade, the majority of accountants in Venezuela have adopted a system of 'averages', RSM International explains. Businesses keep a running tally of the median costs of restocking their inventories while maintaining an estimate of the real value. While 'averages' help to curb some of the costs, Bittan of Fedecamaras says businesses are still left in a state of 'financial limbo' as they struggle to devise accurate budgets and plan for the future. Businesses hedge  hemselves through their prices, he says. And with Venezuelan consumer prices rising 4.3% in April from March alone, the highest since April 2010, and Venezuelans continuing to struggle with barren shelves, Fedecamaras estimates that this year inflation could hit 40%. Gómez says the one hope is the government will allow more flexibility in terms of financial reporting. But that might be hopeful.
After being bridled with controls for almost a decade, 'businesses' operations are becoming more and more run into the ground,' he says. Accountants are anxiously watching the first days of the Maduro presidency to see if he toes a more liberal fiscal policy line. And the RSM International adviser believes his recent cabinet reshuffle is a sign that relief for cashstrapped businesses could be looming. Central bank president Nelson Merentes will now take the lead as finance minister from the monkish Jorge Giordani, who irked markets over the last decade with his hardline Marxist policies. 'At the very least, the assumption is that this change in the [finance] ministry is going to benefit businesses in the acquisition of currency,' says the RSM International adviser, 'which is what all businessmen [in Venezuela] are hoping for.' In a recent press conference, Merentes announced that he would open new dialogues with the private sector. 'We are here to find solutions to the various issues that you have raised,' he said. Merentes also insists he will encourage the flow of cash through the country's currency board and conduct another SICAD auction. While it remains to be seen if Merentes does increase cashflows, it is crucial that the government eases its approach and allows business to provide accurate financial reporting,says Gómez. 'It's imperative to level the currency issue, which is distorting all [the country's] financial information,' he adds. Without it, he believes, businesses that have been making do for the past decade will only continue to deteriorate.
 Andrew Rosati, journalist based in Caracas